WELCOME TO OIL CAPITAL COLLECTIBLES
Oil Capital Collectibles provides various platforms to market antique advertising collectibles including live and online auctions along with facilitating private sales. Our expertise is quality advertising including signs, gas pumps & globes, coin-operated machines, clocks, and displays from all genres including Automobilia, Brewerania, Country Store, Petrolania, and more.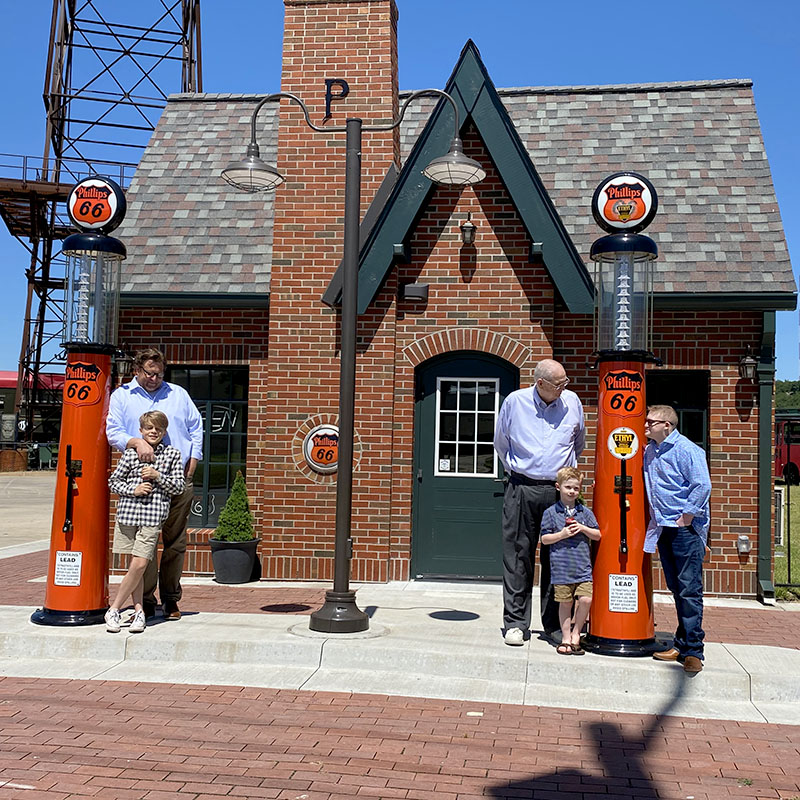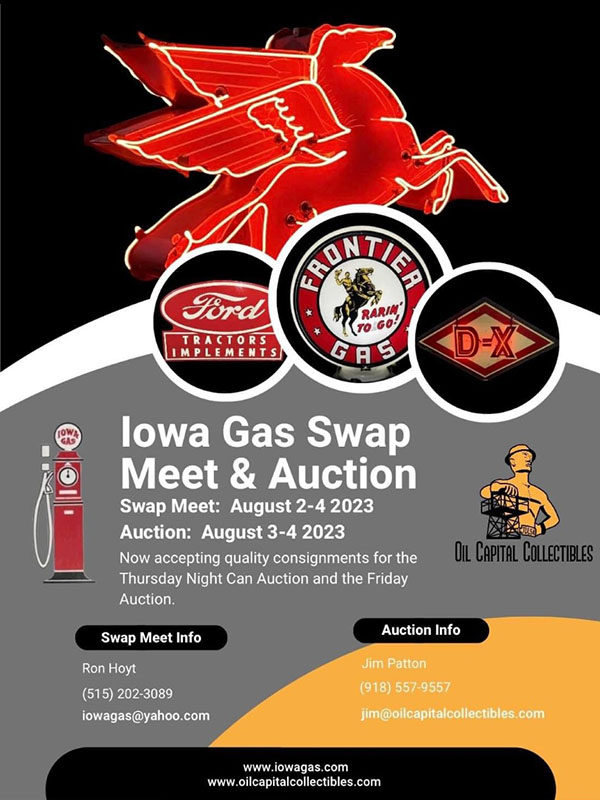 Featured Auction – Iowa Gas Swap Meet
Swap meet August 2-3, 2023, Live auction August 3-4, 2023.
If you are attending Iowa Gas, you will find the largest selection of quality merchandise available anywhere. At Iowa Gas, over 250 Vendors offer a wide variety of interesting items. This event is your best opportunity to add quality pieces to your collection, and, you can always find many items offered at bargain prices.